Practice Pass
Loseley Park, Guildford, Surrey.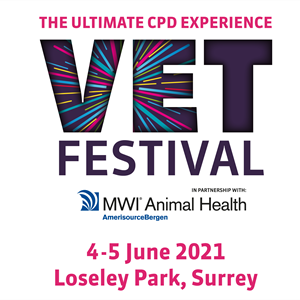 More information about Practice Pass tickets
This ticket type provides the best value CPD for up to 8 members of staff from your practice, plus the practice manager gets free entry on both days.

A practice pass contains 8x 1 day passes for the event. These day passes can be split how you choose within your practice. For example, 4 members of staff can attend for 2 days or you can mix and match so 2 members of staff could attend for both days, while 4 others come for one day each.

VET Festival is the perfect place to get the best value for money to nurture your team's wellbeing as well as earning CPD hour requirements.

If you are looking for good value CPD for your veterinary practice, look no further than VET Festival.

I need CPD for more than 8 people
If you are interested in booking for a group larger than 8, please get in touch as we are happy to discuss a further discount for your practice. Please email us at marketing@vetfestival.co.uk, providing the number of people you are looking to book for, and we'll give you an unbeatable cost for your CPD.